News
The impact of BREXIT on supply chain
No change for EU-based customers of Heusch blades after 01.01.2021. All processes stay the same.
EU-based customers buying products from the UK will encounter the following changes:
Imperative customs declaration
Import sales tax
Potential EU-approval of goods
Extended customs handling times
Posted on 19-01-2021
Ute Ahrens
Sincere thanks are given to Mrs. Ahrens for symbolizing exemplarily dedication and untiring commitment to our company. During 32 years of co-working with her, we experienced her as an exceptional colleague.
For her new chapter in life we as the company, colleagues, partners and customers wish her all the best!
Posted on 10-12-2020
Higgs Material Sustainability Index (MSI) for Leather
The inappropriate methodologies calculating the Higg MSI had led decision makers to replace leather by unsustainable, fossil fuel-derived, synthetic products. (Dr. Kerry Senior, International Council of Tanners)
Reasons for rejection:
Data from not later than 2013, not representative of the current status
Data refer to Brazilian and US herds only
Wrong average lifespan of bovine (5 years instead of 2-3years) will increase the environmental impact
No differentiation between grain- and suede leather
The methodology for the assessment of the impact of Chemistry is not transparent
Leather is a byproduct of the beef and dairy industry
Disregard of leather's durability and reparability
For these reasons the ICT, International Union of Leather Technologists and Chemists Societies (IULTCS), Leather and Hide Council of America (LHCA), China Leather Industry Association (CLIA) and the Leather Association in the European Union (Cotance) advocate for an alternative rating system.
Unanimously all above organizations suggest applying the EU Product Environmental Footprint Category Rules (PEFCR), using current and reliable datasets. Based on the accurate data evaluation of leather as a natural resource would be improved.
Posted on 15-10-2020
COVID-19
Dear customers and partners,
We very much appreciate your concerns about our wellbeing in this crisis.
Until today manufacturing of our products is unfazed by the lockdown. We are producing at full throttle.
As a precaution we created new shift plans for the shop floor to restrict personal contact to a minimum.
Most of our office staff have remote access to our systems allowing working from home.
For the foreseeable future supply of our products is guaranteed.
We wish you and your families all the best for this time of crisis.
Posted on 08-04-2020
New textile representation for Vietnam, Bangladesh and Thailand
We herewith happily announce the expansion of our long-term and successful partnership with Yuan Hsing Trading Co., Ltd. Taipei with immediate effect to the following markets:
Vietnam (textile and carpet)
Bangladesh (textile and carpet)
Thailand (textile)
Contact name: Iris Liu
Phone landline: 886-2-25566271
Phone mobile: 0933903152(Mr. Chang)
Fax: 886-2-25563536
e-mail: yuhstrad@ms75.hinet.net
Homepage: http://www.yuhstrad.com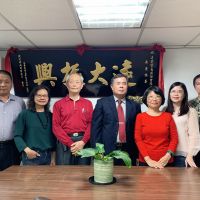 Posted on 09-03-2020
Obituary
We are very sorry for the loss of our former shareholder Mrs. Weber. We are grateful to have had the privilege of knowing her and receiving her loyalty and trust as a company and individual employees.
Posted on 09-03-2020
Tanning Tech 2020
As every year TanningTech 2020 was the long awaited "family reunion" for the leather industry.
Visitors from 43 countries seized the opportunity to share experiences with the HEUSCH experts.
At our booth entitled "Sit Back and Relax" new projects were discussed and partnerships strengthened.
We face the future optimistically despite the challenging business environment.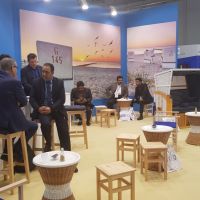 Posted on 26-02-2020
Tanning Tech 2020
Milan, 2020 February 19th - 21st
Please visit us!
Hall 18, booth B20 C19
Posted on 20-01-2020
Memorable Annual Dinner Party, Taipei
Yuan Hsing Trading Co., Ltd., HEUSCH's exclusive sales partner for Chinese Taipei (Taiwan) held their Annual Dinner January, 16th.
Staff, customers and business associates enjoyed culinary delights at one of the city's best Japanese restaurants.
All attendees were confident and optimistic about the new year of the rat.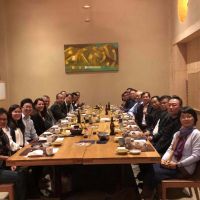 Posted on 20-01-2020