News
New agent for the brasil textile industry
MBR - Máquinas Têxteis Bernhard & Rampani
We herewith happily announce the strategic partnership with MBR - Máquinas Têxteis Bernhard & Rampani since November 1st 2023 as the exclusive agent for the Brasilian textile and carpet industry, MBR will be responsible for selling the whole HEUSCH textile portfolio (shearing spirals, ledger blades, cylinders and shearing units) in the territory. The cooperation also includes the sales of services and repairs.

Frank Bernhard

Tel: +55 11 993781283

frank.bernhard@mbrtextil.com.br
Posted on 20-11-2023
Tanning Tech 2023
Milan, September 19th - 21st, 2023
Please visit us in Hall 18/Booth H10
Thank you!
Posted on 16-08-2023
Thomas Schäfer
Dear valued Partners,
we would like to inform you of a recent change in our management team. Thomas Schäfer has chosen to pursue a new opportunity outside our company. During his tenure, he demonstrated leadership, unwavering commitment, and played a pivotal role in our organization's growth. We express our sincere appreciation for his contributions and wish him continued success in his future endeavors.
In response to this transition, Dr. Dieter Zenker will be assuming the relevant responsibilities to ensure the ongoing efficiency and stability of our business operations. Our dedicated sales team with Alexandra Polhammer, Oksana Voth, Onur Özüsaglam and Le Gao, remains focused on maintaining the high level of service and quality you have come to expect from us.
Please don't hesitate to contact us anytime for any questions which may rise up !
We look forward to our continued collaboration and to further strengthening our business relationship
Posted on 07-08-2023
ITMA Milan 2023
ITMA Milan, 08.06-14.06.2023
Please visit us!
Fiera Milano Rho
H14 B301
Posted on 04-06-2023
IILF 2023
Chennai, 31st to 3rd FEBRUARY
Please visit us!
INDIA INTERNATIONAL CHENNAI LEATHER FAIR
HALL 1A STALL NO. 08-C
Posted on 01-02-2023
PMLS 2023
Lahore, 01st Feb - 3rd Feb
Please visit us!
Lahore International Expo Center
Hall1 booth no. 1
Posted on 31-01-2023
APLF2022
Bangkok, October 19th-21st, 2022
Please visit us!
2A-D19
Posted on 29-08-2022
Tanning Tech 2022
Milan, September 20th - 22nd, 2022
Please visit us in H18/D39
Thank you!
Posted on 29-08-2022
Service Manager
Service Managers Lü Dao Qing at Heusch Precision Blades (Nanjing) Co., Ltd., China
As market leader our product quality and the services we offer are unique selling propositions that set us apart from competition. To further expand our leading position, we have decided to increase our presence in China
We are pleased to announce that on August 1st, 2022 Mr. Lü Dao Qing will start as Service Manager and Application Engineer in our newly opened office in Nanjing, Jiangsu, China. In this function he is responsible for onsite technical support and sales advisory services for customers.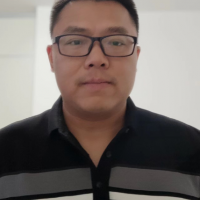 Posted on 02-08-2022
Heusch delivers on CO2-reduction
November, 11th 2020 the UN Secretary-General Antonio Guterres urged: "It is essential that the European Union commits to reducing emissions by at least 55% by 2030."
At Heusch we asked ourselves: "How can we contribute to achieve this ambitious target?"
After rigorously scrutinizing our production and administrative processes we identified our electric power consumption as the single biggest lever to reduce CO2-emissions. Instead of depending on the energy mix provided by our power supplier (out of renewal and fossil fuels) we wanted to generate our own - 100% renewal - energy by applying state of the art photovoltaic technology.
Today we are happy to announce that all our suitable roof area is covered with photovoltaic cells providing an electrical power of 476 kWp. Now, a substantial portion of our power needs originates from CO2-neutral energy generation.
Just 10 months after we sincerely committed our self to substantial CO2 reduction Heusch delivers on this commitment. It is a beacon to our pledge to sustainable development.
Heusch delivers on co2 reduction
Posted on 14-12-2021