News
IILF 2023
Chennai, 31st to 3rd FEBRUARY
Please visit us!
INDIA INTERNATIONAL CHENNAI LEATHER FAIR
HALL 1A STALL NO. 08-C
Posted on 01-02-2023
PMLS 2023
Lahore, 01st Feb - 3rd Feb
Please visit us!
Lahore International Expo Center
Hall1 booth no. 1
Posted on 31-01-2023
APLF2022
Bangkok, October 19th-21st, 2022
Please visit us!
2A-D19
Posted on 29-08-2022
Tanning Tech 2022
Milan, September 20th - 22nd, 2022
Please visit us in H18/D39
Thank you!
Posted on 29-08-2022
Service Manager
Service Managers Lü Dao Qing at Heusch Precision Blades (Nanjing) Co., Ltd., China
As market leader our product quality and the services we offer are unique selling propositions that set us apart from competition. To further expand our leading position, we have decided to increase our presence in China
We are pleased to announce that on August 1st, 2022 Mr. Lü Dao Qing will start as Service Manager and Application Engineer in our newly opened office in Nanjing, Jiangsu, China. In this function he is responsible for onsite technical support and sales advisory services for customers.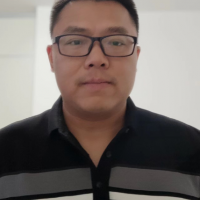 Posted on 02-08-2022
Heusch delivers on CO2-reduction
November, 11th 2020 the UN Secretary-General Antonio Guterres urged: "It is essential that the European Union commits to reducing emissions by at least 55% by 2030."
At Heusch we asked ourselves: "How can we contribute to achieve this ambitious target?"
After rigorously scrutinizing our production and administrative processes we identified our electric power consumption as the single biggest lever to reduce CO2-emissions. Instead of depending on the energy mix provided by our power supplier (out of renewal and fossil fuels) we wanted to generate our own - 100% renewal - energy by applying state of the art photovoltaic technology.
Today we are happy to announce that all our suitable roof area is covered with photovoltaic cells providing an electrical power of 476 kWp. Now, a substantial portion of our power needs originates from CO2-neutral energy generation.
Just 10 months after we sincerely committed our self to substantial CO2 reduction Heusch delivers on this commitment. It is a beacon to our pledge to sustainable development.
Heusch delivers on co2 reduction
Posted on 14-12-2021
New Authorized Officer
On Friday, November 19th 2021 we bid farewell to Mr. Beeck our longtime Head of Finance and authorized officer.
After 47 years working in various capacities in different industries, he will now enjoy life as retiree.
New power of attorney has been granted to Mr. Stefan Inden, Head of Production for Heusch GmbH & Co. KG.
Posted on 22-11-2021
The impact of BREXIT on supply chain
No change for EU-based customers of Heusch blades after 01.01.2021. All processes stay the same.
EU-based customers buying products from the UK will encounter the following changes:
Imperative customs declaration
Import sales tax
Potential EU-approval of goods
Extended customs handling times
Posted on 19-01-2021
Ute Ahrens
Sincere thanks are given to Mrs. Ahrens for symbolizing exemplarily dedication and untiring commitment to our company. During 32 years of co-working with her, we experienced her as an exceptional colleague.
For her new chapter in life we as the company, colleagues, partners and customers wish her all the best!
Posted on 10-12-2020
Higgs Material Sustainability Index (MSI) for Leather
The inappropriate methodologies calculating the Higg MSI had led decision makers to replace leather by unsustainable, fossil fuel-derived, synthetic products. (Dr. Kerry Senior, International Council of Tanners)
Reasons for rejection:
Data from not later than 2013, not representative of the current status
Data refer to Brazilian and US herds only
Wrong average lifespan of bovine (5 years instead of 2-3years) will increase the environmental impact
No differentiation between grain- and suede leather
The methodology for the assessment of the impact of Chemistry is not transparent
Leather is a byproduct of the beef and dairy industry
Disregard of leather's durability and reparability
For these reasons the ICT, International Union of Leather Technologists and Chemists Societies (IULTCS), Leather and Hide Council of America (LHCA), China Leather Industry Association (CLIA) and the Leather Association in the European Union (Cotance) advocate for an alternative rating system.
Unanimously all above organizations suggest applying the EU Product Environmental Footprint Category Rules (PEFCR), using current and reliable datasets. Based on the accurate data evaluation of leather as a natural resource would be improved.
Posted on 15-10-2020