News
PMLS 2018
Lahore, January 26th -28th, 2018
Please visit us!
Lahore International Expo Center
Hall2/171
Posted on 09-01-2018
TANNING TECH 2019
Milan, February 20th to 22nd, 2019
Please visit us!
Hall18, booth C19
Posted on 09-01-2018
Shanghaitex 2017
Shanghai, November 27th to November 30th, 2017
Please visit us!
Expo Center
Shanghai New International
No.2345 Longyang Road,
Pudong New District,Shanghai China
W5F70
Posted on 15-09-2017
ANPIC 2017
Leon, September 18th to September 20th, 2017
Please visit us!
Leon Poliforum
Sala C4, Manzana B, Stands 21 y 23
Posted on 06-09-2017
IRANTEX 2017
Tehran, September 4th to September 7th, 2017
Please visit us!
Tehran International Permanent Fairground
Shahid Dr. Chamran Expressway
Tadjrish-Tehran, Iran
Hall 38b / booth 24-4
Posted on 07-08-2017
ACLE 2017
SHANGHAI, August 30th to September 1st, 2017
Please visit us!
SNIEC - Shanghai New International Expo Center
E2/E16c/DE
Posted on 19-06-2017
Device for measuring height of 1.5mm textile spirals
How to operate the measurement device
Posted on 10-05-2017
FASHION, BRANDS, QUALITY - HEUSCH IN ITALY
TanningTech 2017
Sit back and relax…
was HEUSCH's theme for this year's TanningTech. Beach chairs and many other maritime artifacts plus a full-stocked bar and tasty hotdogs created a relaxed and laid back atmosphere. Visitors enjoyed taking a break from the hustle and bustle of the fair.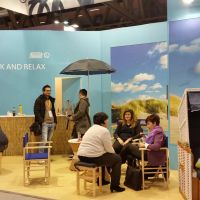 Posted on 07-03-2017
NEW!!! TEXTILE MOUNTING KIT
ORDER NOW!
The right tools to fix HEUSCH textile spirals.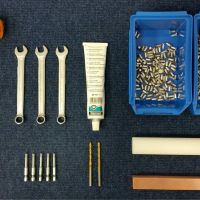 Read more … NEW!!! TEXTILE MOUNTING KIT
Posted on 06-03-2017