News
Service Manager
Service Managers Lü Dao Qing at Heusch Precision Blades (Nanjing) Co., Ltd., China
As market leader our product quality and the services we offer are unique selling propositions that set us apart from competition. To further expand our leading position, we have decided to increase our presence in China
We are pleased to announce that on August 1st, 2022 Mr. Lü Dao Qing will start as Service Manager and Application Engineer in our newly opened office in Nanjing, Jiangsu, China. In this function he is responsible for onsite technical support and sales advisory services for customers.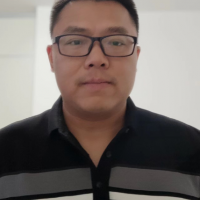 Posted on 02-08-2022
Heusch delivers on CO2-reduction
November, 11th 2020 the UN Secretary-General Antonio Guterres urged: "It is essential that the European Union commits to reducing emissions by at least 55% by 2030."
At Heusch we asked ourselves: "How can we contribute to achieve this ambitious target?"
After rigorously scrutinizing our production and administrative processes we identified our electric power consumption as the single biggest lever to reduce CO2-emissions. Instead of depending on the energy mix provided by our power supplier (out of renewal and fossil fuels) we wanted to generate our own - 100% renewal - energy by applying state of the art photovoltaic technology.
Today we are happy to announce that all our suitable roof area is covered with photovoltaic cells providing an electrical power of 476 kWp. Now, a substantial portion of our power needs originates from CO2-neutral energy generation.
Just 10 months after we sincerely committed our self to substantial CO2 reduction Heusch delivers on this commitment. It is a beacon to our pledge to sustainable development.
Heusch delivers on co2 reduction
Posted on 14-12-2021
New Authorized Officer
On Friday, November 19th 2021 we bid farewell to Mr. Beeck our longtime Head of Finance and authorized officer.
After 47 years working in various capacities in different industries, he will now enjoy life as retiree.
New power of attorney has been granted to Mr. Stefan Inden, Head of Production for Heusch GmbH & Co. KG.
Posted on 22-11-2021